I had a baking disaster the other day. Well, like half a disaster. I tried to make these yummy, delicious sounding lavender cupcakes with a honey cream cheese frosting. The frosting was insanely good, but the cupcakes were not. They were so cute, I made them in little condiment cups (that I may or may not have grabbed extra of at a fast food restaurant. And then sent my two friends in to do the same). So sad. I think the lavender was just too much. Too much herby-ness (yes, that's a word) and a weird bite with the softness of a cupcake. Maybe if I ever am brave enough to make them again, I'll grind the lavender buds into a powder and add about half the amount that I did. I will also make that frosting to eat with a spoon. Often. I promise. So, in light of the baking disaster, I'm posting something completely off topic...
Captain America: Are you crazy?
Iron Man: Jury's out.
I've already seen
The Avengers
three times
.
I want to go again. Too much? I think not. I loved this movie. I have a huge weakness for superhero movies, and I'm really not sure why.
The Avengers
is fantastic, and was actually pretty funny, I wasn't expecting that many punch lines. But with Tony Stark in there, I guess its inevitable. If you haven't seen it, go right now! I laughed. I laughed much.
Iron Man:
Better clench up, Legolas.
Haha. See? Funny. Loki is a slimy bastard though. Don't like him. Which is obviously the point of a villain, but does his hair really have to be so greasy? And he doesn't even look formidable! At least make him LOOK like he'd cause problems.
Mark Ruffalo did an awesome job as the Hulk. I avoided Hulk movies previously, just because I wasn't really interested. But Mark did great as a neurotic mess who may burst into an indestructible machine at any second. I wish they had shown more of Captain America coming into society at a completely different point than where he left it. But I suppose that's what Captain America 2 will be (hopefully). I've heard they cut out a scene of him reuniting with his lady love from
Captain America.
It better be on the DVD.
Otherwise, I thought it was a really well-done movie that was very entertaining!
Anyway, since it was my birthday a few weeks ago, I decided to get myself some new baking supplies. :) I bought a pastry bag and some cute cupcake liners from
Bake It Pretty
last week, and will probably buy more soon (You saw both of these in action with the Limoncello cupcakes I made a few weeks ago)! Everything they have is awesome. And cute. God do I love cute cupcake liners. They also have mini ones (so I don;t have to use stolen condiment cups...). Speaking of, my current dream is to fill a big glass jar with colorful cupcake liners. Pathetic? Yes. Don't care. Specifically, this jar: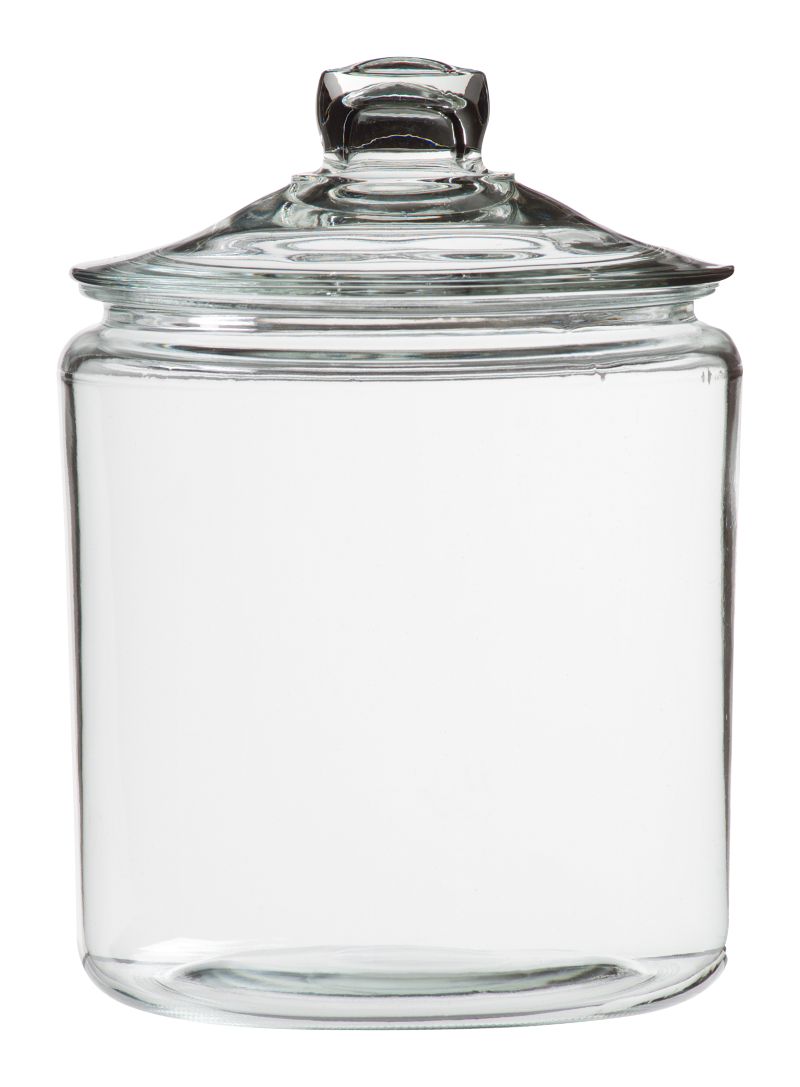 Point of this post? Check out the Avengers and
Bake It Pretty.
I mean, these two things OBVIOUSLY go perfectly together...
(Neither Marvel, Bake it Pretty or Crate and Barrel have any idea of who I am - I just like their stuff and wanted you to know about it!)